What Customers are saying about Mutiny...
Case Studies

Greenergy with Restorepoint:

Greenergy is a leading international provider of road fuel with offices in the UK, Canada, Brazil, USA and the Middle East

Greenergy has been using Mutiny for its infrastructure monitoring system for over 10 years, but in 2015 the team wanted to add the ability to backup device configurations and they approached Mutiny to discuss their options.
---
Scottish National Heritage:

Scottish Natural Heritage (SNH) is a government funded organisation which promotes and cares for Scotland's natural heritage. Its wildlife, habitats, landscapes and natural beauty.

The Mutiny solution was first installed in 2007 and following a number of infrastructure changes continues to monitor their 40 offices located the length and breadth of Scotland.
---
The Pirbright Institute:

The Pirbright Institute is a world leading centre of excellence in research and surveillance of viral diseases in farm animals and viruses that spread from animals to humans. Established over 100 years ago, the company celebrated its centenary in 2014.
Mutiny first engaged with the institute in 2012 and currently monitors 250+ nodes across the site.
---
East of England Co-op:

The East of England Co-op is an independent co-operative business, built by local people, for local people – and that continues to this day. As one of the largest consumer co-operatives in the UK, they continue to make a growing difference to the region's economy and local communities.
Mutiny is currently used to monitor around 670 devices across the estate of 150+ locations.
---
Rybrook Holdings: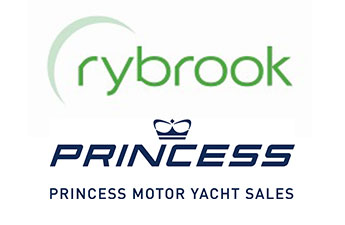 Rybrook Holdings is one of the UK's largest luxury car retail groups selling and servicing new and used cars. Rybrook represents Bentley, BMW, Jaguar, Lamborghini, Land Rover, McLaren, MINI, Porsche, Volvo and Rolls-Royce. Rybrook was set up in 1937 by H Whale and is still operated by the Whale family, who also own and operate Princess Motor Yacht Sales, the world's largest and most established luxury yacht business.
Rybrook uses Mutiny to monitor its 21 sites made up of 13 Rybrook, five Princess in the UK and four further ones across the world.
---
The British Film Institute:

The BFI (British Film Institute), founded in 1933, works across the UK to nurture the next generation of filmmakers, to expand education opportunities for young people and boost audience choice for film.
The BFI has been using Mutiny since March 2008. The system monitors network technologies including: Cisco, Linux, Open VMS and Windows.
---
Wing Yip Superstores:

Wing Yip is widely recognised as the UK's leading Oriental grocer. With their iconic Chinese arches and features, Wing Yip superstores and business centres are recognisable landmarks in Birmingham, Manchester, Croydon and Cricklewood.
Wing Yip has been using the Mutiny solution since October 2005 to monitor virtually all of their infrastructure. Mutiny provides them with a robust and centralised overview of their entire operation, from their head office data centre to the shop floors.
---
Vue Cinemas:

For over a decade the Mutiny network monitoring solution has been deployed and developed across the UK operations of the multiplex cinema chain.
The Mutiny system monitors network performance, audits network usage, alerts and analysis of root causes of faults as well as tailored reporting. The polling engine has been designed to collect all data from any size of network in less than a minute.

---
NG Bailey:


Mutiny monitors in the region of 450 managed-nodes for family owned NG Bailey.
The Mutiny system supplies centralised monitoring across two datacentres, 17 offices and approximately 100 sites.
---
Ensleigh Insurance:

With an IT department of just 45 people, and about a quarter of those involved in troubleshooting, Endsleigh wanted a network monitoring system that was equally efficient and cost effective.
Mutiny monitors Endsleigh's network performance, audits network usage, alerts and analysis of root causes of faults as well as tailored reporting.
---
Greenergy:

Greenergy decided to look at ways in which they could manage their networks. They wanted to find a solution that could mitigate operational and financial risk to its business and optimise its IT efficiency.
Greenergy chose Mutiny networking performance tools as a cost-effective solution that would be easy to deploy.
---
National Housing Federation:

The National Housing Federation has been using Mutiny since 2005.
The solution monitors all the NHF network and includes critical systems such as: email, the corporate database and financial systems.
---
Mamas & Papas:

Mamas & Papas' infrastructure consists of over 300 devices distributed across its sites in the UK and Hong Kong..
The system needed to be cost effective, easy to use and provide the core information the team needed, without them having to sift through masses of unnecessary data.

Archive


IG Group:

IG Group's network consist of 220 users and 600-nodes. The network includes the vital web servers that keep its online betting and financial trading operations up and running.
Mutiny's network monitoring technology is already saving IG Group time and money by providing 24/7 monitoring their entire infrastructure.
---
The Woodland Trust: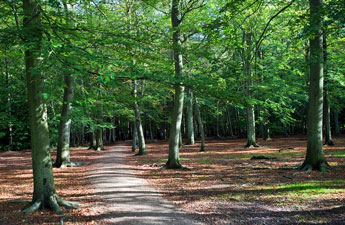 The Woodland Trust has a large network containing desktops, servers, routers, switches, printers, firewalls and UPS. With its large population of home-based staff the Trust needed to be able to monitor network services, e-mail and data bottlenecks, as well as checking that various HR systems were running efficiently.
Mutiny monitors The Woodland Trust's network traffic and hardware as well as the processes and applications that are running
---
The National Portrait Gallery deployed Mutiny to monitor its network of PCs, Servers and interconnected devices
The NPG were very clear with their brief. The monitoring application had to be efficient and straightforward with no hidden extras such as additional training and expensive monthly upgrades.